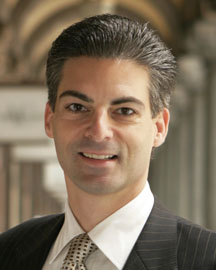 Marc Dussault was born in 1963 and grew up in Montreal, Canada. As a child, Marc enjoyed building things with Lego and Meccano and going out to his father's larger-than-life hydroelectric dam construction sites whenever possible.
Marc's entrepreneurial flair and 'exponential thinking' was obvious in his early teens, when he was granted an exemption to start working one year ahead of the statutory minimum age of 16. Right out of engineering school, he landed a job with a small, specialised software company, where he was instrumental in realigning the company's product line, avoiding a major crisis and in less than two years influencing more than 60 per cent of its sales!
In 1988 Marc launched the first of several businesses, for which he custom-built a fully automated digital printing system, later selling it across North America and Europe without spending a cent on advertising, sales or marketing.
Over the years, Marc's academic inclinations and insatiable intellectual curiosity led him to acquire degrees in engineering, business and law, as well as a doctorate in business administration.
As a NASDAQ-listed company CEO, Marc rode the dot-com wave to Australia, listing a subsidiary company on the ASX upon his arrival. As founder and managing director of Jay Abraham Asia Pacific, Marc now promotes the exponential strategies and mindset that allowed him to reach financial independence at age 42.
Embracing work/life balance, Marc has travelled to more than 36 countries exploring some of the most exotic destinations with his partner of 23 years, Monica. An avid and competitive squash player, he plays every day when he's home in Sydney, competes nationally against opponents less than half his age and has his eye on an international title!