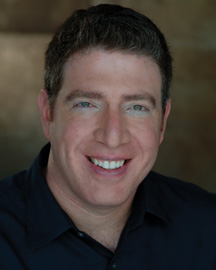 Ari Galper was born in San Diego, California, USA. He grew up in a very close family with a father who was a psychologist. His father's warm and empathetic ways helped Ari to nurture his ability to listen and understand other people's concerns.
Ari began his sales career at 18, when he went door-to-door selling mobile phones to businesses. He quickly discovered he had a knack for selling when he became the youngest and most successful salesperson out of the 20 other salespeople in his region.
After earning enough to put himself through the University of California, he entered a specialised two-year advanced master's degree at San Diego State University in instructional design. After completing his degree, he worked in high-level sales training positions for large US corporations, including UPS and Qualcomm. He then went out on his own and created an entirely new sales mindset and methodology, called Unlock The Game®.
Unlock The Game is a no-pressure sales approach that refocuses the sales process away from closing a sale and toward building genuine trust with prospects. By focusing on trust and not trying to 'close' a prospect, the truth of whether there is a sale or not uncovers itself quickly. Thousands of salespeople around the world have adopted Ari's Unlock The Game program and are generating significantly better results. Ari has also created Unlock The Internet Game which uses live chat to help online businesses increase their sales by applying his no-pressure trust-building approach.
Ari is very happy having made Australia his new home and now lives in Sydney with his wife, Michelle, and their two sons, Toby and Nathan.